Automotive Repair Appointment
Perry's Quality Auto
2180 First Street, Simi Valley, CA
Driving Directions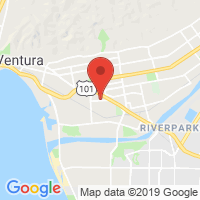 Weekdays:
8 AM to 5 PM
Closed Weekends
TESTIMONIALS
Perry's work is competitively priced, and the treatment, level of workmanship and service is second to none.
Joe Sannasardo
Simi Valley California
Our family has trusted Perry with our vehicles for many years.
Todd W.
Simi Valley California
I can always count on their staff's professionalism and quality work.
Calvin Patterson
Valencia California
I trust them 100%, they have never recommended services that I didn't need.
Joanne Innes
Simi Valley California
My car now has 165,000 miles and still runs GREAT!
Candice Anderson
North Hills California
Perry's Quality Auto has to be the most honest auto repair service bar none.
M. Adrados
Simi Valley California
It is a delight to find a business in Simi Valley that represents the values that mean so much to all of us.
Geoff Drew
Simi Valley California
My wife and I are blessed to know Perry's Auto and we are sure you will think the same after he helps you.
Murry Whiteman
SImi Valley California
We have been customers of Perry's for years and would not think of going anywhere else!
Al Z.
Simi Valley California
A very trusted repair shop at very fair prices.
L. Oestman
Simi Valley California