Simi Valley Auto Repair
Google
Yelp
AAA Approved
Family-Owned & Trusted Since 2000
Appointment
Simi Valley CA

Total Auto Repair & Service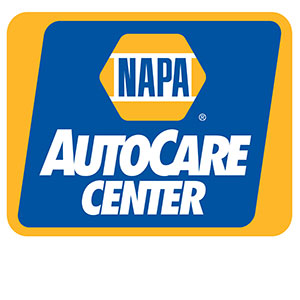 Perry's Quality Auto is pleased to offer the Napa Service Assistant. As a NAPA AutoCare Center serving Simi Valley CA, we are confident that this useful tool will help all of our customers learn more about the various systems of your vehicle and why regular maintenance is so important!
Perry's Quality Auto is a well-known and respected auto repair facility in Simi Valley California and the Ventura County area for our honesty and professional auto repair services that our staff and mechanics provide to our customers. Each staff member and mechanic in our Simi Valley auto repair shop takes pride in the excellent reputation we are fortunate to have developed with both our customers and the entire Simi Valley and Ventura County area. Our shop is grateful that our customers repeatedly choose us for their auto repair and service needs and frequently send their friends and family to our Simi Valley shop for their auto repair and service needs as well. We realize that our shop is but one of many auto repair companies in the area and we value each one of our customer's trust!
Each expert mechanic on our team understands that the very thought of getting an automobile repaired can make most people nervous. For those who are not savvy about auto repair or are uncertain whether or not the correct repairs are being performed on your automobile, our Simi Valley auto repair shop is the perfect place for you because of the following reasons.
Perry's Quality Auto pledges to all of our Simi Valley and Ventura County customers that we will not remove any part from a vehicle in order to complete an auto repair unless it is absolutely necessary. Additionally, our Simi Valley auto repair shop promises to diagnose all auto repair problems in an honest and professional manner. Each mechanic and staff member in our shop strives to provide prompt and courteous service to all who visit our auto repair facility in the hope that you will come back to us for all of your auto repair needs.
TESTIMONIALS
We have been customers of Perry's for years and would not think of going anywhere else!
A very trusted repair shop at very fair prices.
Perry's work is competitively priced, and the treatment, level of workmanship and service is second to none.
Joe Sannasardo
Simi Valley CA
My wife and I are blessed to know Perry's Auto and we are sure you will think the same after he helps you.
Murry Whiteman
SImi Valley CA
I can always count on their staff's professionalism and quality work.
Calvin Patterson
Valencia CA
I trust them 100%, they have never recommended services that I didn't need.
Joanne Innes
Simi Valley CA
There is no other person we would ever entrust our cars to for maintenance and upkeep.
Steve Lloyd
Simi Valley CA
He is honest, trustworthy, and, top notch workmanship.
My car now has 165,000 miles and still runs GREAT!
Candice Anderson
North Hills CA
Perry's Quality Auto has to be the most honest auto repair service bar none.
Perry's Quality Auto
2180 First St
Simi Valley CA
93065
Weekdays:
8 AM to 5 PM
Closed Weekends